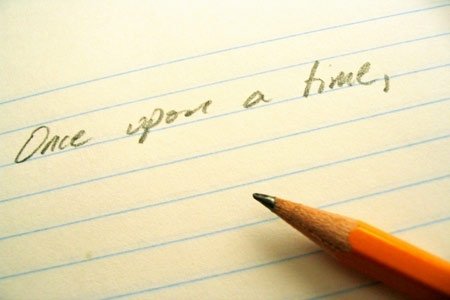 Earlier this year, I became frustrated while trying to find good books for my daughter to read. So many of them were centered around boys, or popularity, or glitter, and don't get me started about the writing style inside. And it seemed as if she had already read many of the great adventure books (Harry Potter, Percy Jackson) which, as you can see, were male-centered. Was there not a heroine for 10-12 year olds other than the pretty, popular girl or the girl who is jealous of the pretty, popular girl?! It seemed not.
I decided to leverage the power of my relational community by crowd-sourcing suggestions of books over Twitter and FB. I ended up with a pretty great list, which I'll post at the bottom of this blog in case you're interested. I also brought this issue up with some fellow Journey members, and it turned from a conversation about how we should write some books together, to how we should empower girls to write their own stories, to how we should host a creative writing camp for girls AND boys to write their own stories. We believe in the power of stories. I mean, we come together weekly on purpose to gather around a story and discuss the intersection of God's story with our own story. And we believe in the importance of creativity and imagination for the future of the church, and more aptly, for the future of the world. We need our children to dream big and communicate those dreams to others. So it may seem a bit odd for a church to host a creative writing camp for kids, but it's actually something we consider to be an important spiritual discipline we'll be teaching.
So we're doing this thing. And we're limiting it to 25 lucky kids between the ages of 8-12, so if you're interested, don't waste time in emailing me. Here are the details:
Dates: July 23-28th, 9am-11am
Place: Journey, 13154 Coit Road Suite 101 Dallas TX
Instructors include a brilliant literary PhD candidate who teaches 9th grade English, an amazing 2nd grade elementary school teacher, an awesome music education teacher/avid reader/writer, and myself. As a huge added bonus, another one of our community members who is a children's illustrator is going to provide an art component each day. At week's end, each child will have a short story complete with their own cover art illustration!
As for cost, everyone is donating their time. However, because of the origins of this conversation, we are suggesting a $120 donation. All of the proceeds (after paying for supplies) will go to a leadership institute for girls in the Middle East. We'd like to help empower other girls to tell their own stories, too.
So if you're in Dallas, spread the word to friends! And act fast! Those 25 spots won't last long!
Crowd-Sourced Book Suggestions for 10-12 y/o Girls:
(A note: I asked that the main character be female. I think that's true for most of these. I have  not read all of these books personally, so be sure they are a good fit for your own child!)
Anne of Green Gables series
Nancy Drew series (classic one is best)
The Secret Garden
A Wrinkle in Time- Madeleine L'Engle
Esperanza Rising- Pam Munoz
Emmy and the Incredible Shrinking Rat (and others in this series)- Lynn Jonell
The Secret of Zoom- Lynn Jonell
Where the Mountain Meets the Moon- Grace Lin
also Year of the Rat/Year of the Dog/etc. by Grace Lin
Book of Elsewhere series- Jacqueline West
The Princess Academy- Shannon Hale (*note- look, I know the title sounds bad. But it's a Newberry book, and for good measure I also read it before giving it to my daughter. It's wonderful.)
Goose Girl- Shannon Hale
Love That Dog- Shannon Creech
The Dear America and/or The Royal Diaries series (historical fiction with strong female characters)
Ella Enchanted-Gail Carson Levine (a twist on the Cinderella story)
books by Wendy Mass (Eleven Birthdays, etc.)
Number the Stars- Lois Lowry
Pseudonymous Bosch series
The Doll People series- Ann M. Martin (charming fantasy)
Dealing with Dragons series- Patricia Wrede
Sorcery and Cecilia/The Enchanted Chocolate Pot- Patricia Wrede
books by Eva Ibbotson (one is Journey to the River Sea)
Emily of New Moon series- L.M. Montgomery
books by Blue Baillet
Song of the Lioness series- Tamora Pierce
May Amelia books- Jennifer Holm