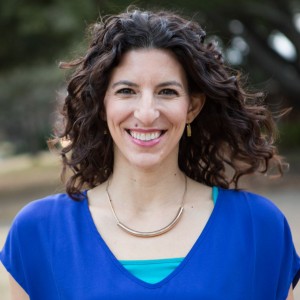 Hi! I'm Danielle.
When I was 15, my youth minister asked me, "You know most teenagers don't think this much about God, right?" I didn't. He said I should probably pay attention to that. So, I got a religion degree, and then a seminary degree, and worked as a pastor in various capacities before stepping down so I could have more time to ponder big questions and write about them. So, here I am, still thinking a lot about God.
I'm endlessly intrigued by the intersections of theology and everything else: culture, news headlines, leadership, social justice, education, ecology, parenting, the future of the church. I also love talking with people and sharing ideas, so I travel and speak in churches, conferences, seminaries, and any other place people are up for a good conversation.
I talk a lot about a German theologian named Jurgen Moltmann, because he's my favorite. Here's why.
I'm an admitted book nerd. I hate coffee but I love soy chai lattes. I practice yoga, play soccer, and run (badly). Flag football is still my favorite sport. I have a husband who plays a lot of hockey, and we have two middle schoolers. We live in Dallas, even though we said we'd never ever live in Dallas.
I love to share ideas, provoke thoughts, and ask questions. I think this helps us pay attention, and remember we're alive, and hopefully move toward being the beautiful people God made us to be. I hope by sharing some of the ways I see God in certain things, it will remind you and me both that God is at work in everything, and that we've been given the crazy invitation to be a part of that work.
That's pretty fantastic, right?!