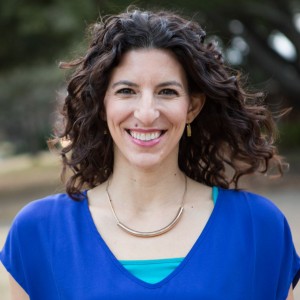 Danielle Shroyer is an author, speaker, blogger and ordained pastor. A founding member in the emerging church movement, Danielle served as the pastor of one of the nation's first independent emerging communities of faith. She traveled the country often to speak about new forms of faith and offer help to struggling and transitioning congregations. Danielle participated in a number of leadership positions in Emergent Village before serving as national co-director for two years.
Danielle
is the author of 
Original Blessing: Putting Sin in its Rightful Place
 (Fotress Press, 2016), 
Where Jesus Prayed: Illuminations on the Lord's Prayer in the Holy Land
 (Paraclete Press, 2016), and 
The Boundary-Breaking God: An Unfolding Story of Hope and Promise
 (Jossey-Bass, 2009). She is a contributor to the Common English Bible Women's Edition (2016), and 
Faith of Our Mothers, Living Still
(2017), an overview of the history of women at Princeton Theological Seminary. She has been featured in magazines such as The Christian Century and Immerse youth ministry journal and a number of podcasts and radio shows, including Minnesota Public Radio.
Danielle
lives with her husband and two children in Dallas, Texas. When she's not writing or speaking, you can often find her at the yoga studio or reading a book. She holds a BA from Baylor University and an MDiv from Princeton Theological Seminary.